Have you heard? 
As of April 1, 2018, the State of California has required that every business or non-profit organization engaged in providing health care services must prepare and adopt a Workplace Violence Prevention Program (WVPP). This must also be in the form of a written document.
Since the passage of this new CAL-OSHA mandate, the BERT Team has been an industry leader in developing employee training programs and in helping its clients write a customized plan document. Our WVPP training is available via live, in-person workshops or via Internet formats.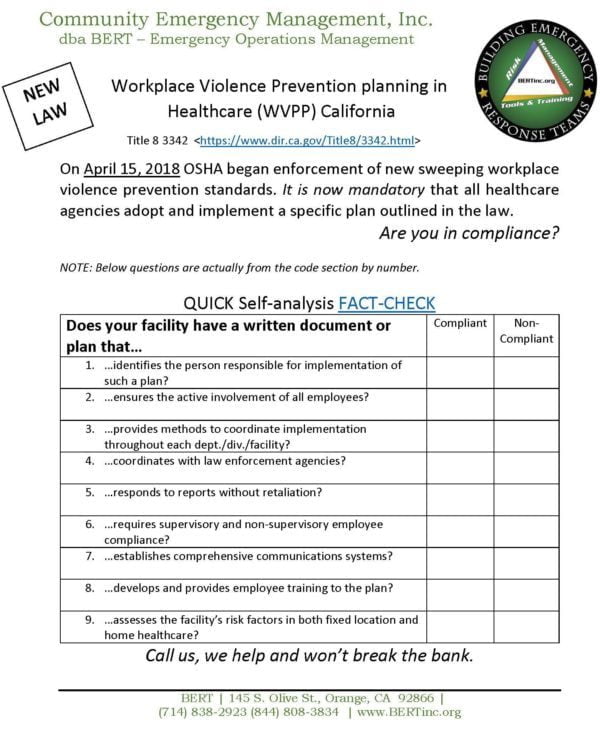 Click image above to download a Printable PDF and distribute it to your staff for your internal audit from their perspective.
Retail Cost: 
[$495] (c) 2020 Self-Evaluation Questionnaire
[$995] Written Template Plan provided
[$2,995] Onsite or Online Four hours of Basic Training of Managers / Safety Team
[$1,995] Basic written follow-up plan provided for Safety Team to implement
Call us, we can help and it won't break the bank.