Wm. F. "Bill" Cunningham, Jr., CEOP | USCG- Vet | CEO / Developer
As a professional tall ship sailor in the U.S. Coast Guard, he learned the intricacies of literally hundreds of moving pieces and people working together.
In his litigation career, with more than 35 years' experience as a Law Firm Administrator guiding over 4,000 businesses through the litigation process, if a case from his firm was resolvable before trial, it was resolved. His specialties were Business, Human Resources, Eminent Domain, Construction, and IRS assistance. The national credential of Certified Paralegal further assured clients of attention to detail that helped move their case forward.
That work required digging into a client's business at an intimate level that brought insights to its weakness and operational needs so that potential future litigation was mitigated.
Working as a volunteer in the Santa Ana Urban Area for the DHS Urban Area Strategic Initiative brought amazing and rewarding success in bringing businesses together to help each other. Several businesspeople realized that as responsible business-people their purpose is to help themselves until First Responders arrive.
On 9/11/2008, with the help and encouragement of several leaders, Bill established BERT – Emergency Operations Management. With his innate ability and experience to bond with all sizes of businesses and all levels of management, the common description is one of "..making the material come alive" He is a nationally certified Emergency Operations Professional from ACAC.org.
BERT Supports Safety teams inside any company or organization to implement and expand their influence to develop a culture of safety using state of the art technology in APPs and training programs.  Using EMERGALINK, companies can tie themselves together to help each other in any systemic emergency. BERT has grown into a strong, viable resource for OSHA compliance and VPP designated companies.
As a respected consultant in the OSHA mandate environment, he has deftly guided clients through GAP analysis and comprehensive implementation of Injury Illness Prevention Programs, exploration of aspirational OSHA credentials in the VPP – Voluntary Protection Program and SHARP – Safety and Health Achievement Recognition Programs and the new WVPP – Workplace Violence/Intruder Prevention mandate.  He has presented at local and regional VPP and safety conferences on the importance of a culture of safety as a basis of good business practices.

Robert C. Feldtz, CEOP | Battalion Chief  | USAF-Vet |VP-Curriculum | BEAP-Specialist
During his 32 years with the Orange County Fire Department/Authority, Mr. Feldtz has had many assignments:  Logistics Specialist, Logistics Manager, Fire Crew Supervisor, Cadre Instructor, and Fire Apparatus Engineer.
Duties have included daily maintenance and safe operation of all 10 vehicles assigned to Station 54, as well as tracking all repairs and maintenance, scheduling training classes and travel arrangements for the logistical and rescue sections of Task Force 5.  Also, maintain tracking of expenditures for 4 budgets, totaling over 1.5 million dollars, as well as processing purchase requests for most of the expenditures (selecting equipment and vendors). Presently holds a position on Southern California Fire Team One as a Logistics Chief. For the past 15 years he has served as a member of the State of California, Office of Emergency Services, Logistics Committee, providing input and decision-making for the direction of the eight California Task Forces. During the Katrina incident, he was assigned as Logistics Manager when our team was on activated. He assisted in the fabrication and design of the Urban Search and Rescue (US&R) trailers and the rebuild project for the tractors from military surplus units. Mr. Feldtz was deployed to the Oklahoma City bombing as part of the US&R team as a Logistics Specialist, responsible for purchasing and logistical support of a 62-person team in a multi-jurisdictional command structure. He has worked on many major fires throughout California and other states.
Bob is a Lead Instructor of the BERT program and a  Director and VP of Curriculum.

D. Scott Walker, CEOP, EHS Professional |VP-Corporate Development | IIPP/BEAP Specialist
Scott Walker is the Senior Specialist Environmental Health, Safety, and Sustainability at Johnson & Johnson Surgical Vision (JJSV).  JJSV is a Division of the Johnson & Johnson Family of companies, and a global leader in Refractive and Cataract Products and Corneal Solutions.  Mr. Walker has over 30 years' experience in the field of environmental and occupational health, safety and sustainability. His responsibilities are to ensure safe work practices and compliance to local, state and federal regulations and to promote environmental stewardship.
Scott is the Vice President of Corporate Development and serves on the Board of Directors for BERT – Building Emergency Response Teams. BERT provides businesses with the necessary knowledge, expertise, and tools to prepare for, respond to, and recover from systemic emergency incidents.  Scott is a graduate of the BERT Academy.
Scott also serves on the Executive Leadership Council for the Leukemia and Lymphoma Society's Orange County/Inland Empire Chapter and is a champion for a cure for blood cancers.
Scott serves as the Director of Gleaning/Advisory Board Member at Solutions for Urban Agriculture (SFUA). SFUA is a non-profit farming organization that seeks to offer innovative solutions to some of the pressing food security, public health, ecological, workforce and educational needs facing urban environments today.
Scott serves as a Board Member at the Industrial Environmental Coalition of Orange County (IEC/OC). The IEC/OC provides a forum for communication between industry and government on environmental health and safety issues.
Scott has a bachelor's degree in Environmental and Occupational Health and Safety from the California State University, Northridge.
Scott has three daughters, Julia, Holly, and Lauren and resides in the City of San Juan Capistrano with his wife Susan.

Holly Cunningham, CEOC | VP-Communications | IIPP Specialist
Holly Cunningham brings to BERT  35 years experience working in public service.  Over the last 15 years, she has worked in public education for the Saddleback Valley Unified School District. Beyond her role as a high school teacher, Mrs. Cunningham has contributed to school programs for student and staff safety in the event of an emergency.  Crisis strategies and drills have included those for fire, earthquake, and most recently, for lock-downs in the case of an armed intruder.
Prior to her work in education, Mrs. Cunningham had a 20-year career in the field of city planning. She acted as a project manager for major land use development projects in the cities of Torrance, Irvine, and Cypress, California.  She also was a Senior Planner for the City of San Antonio, Texas. Because of her key role in building projects and land use, she also carried the responsibility of serving on each city's emergency team whose responsibility it is to ensure that critical public services can continue during and after a major disaster.  Mrs. Cunningham earned her B.A. from California State University, Long Beach in Communications, and she also possesses a California Single-subject Credential in Secondary Education.

Denton Knapp, OSHA | Brig. General, Cal Guard | BEAP WVPP Specialist
Denton Knapp brings over 30 years of intense safety experience from his time training for and participating in numerous military deployments in the United States and overseas.  Couple that experience with his OSHA Credentials, he is uniquely qualified to join the BERT team and immediately bring his strengths, talents and training to our team and clients past, present and future.
BERT's OSHA turnkey Injury Illness Protection Program (IIPP) supports facility safety teams.  Every California employer with 10 or more employees must have a "written, effective" plan.  Our unique online training brings the concepts from the binder-on-the-shelf into daily operations, thereby reducing incidents and enhancing the "Culture of Safety" that OSHA is so eager to witness at any facility.   With next-generation App. technology, your team members instantly communicate and facilitate incident management using FEMA ICS systems.
Denton Knapp and his BERT Safety Team will not only review the IIPP as it is being implemented but facilitate a physical inspection of the facility and provide a written report.  The facility safety team then takes over to mitigate any findings before OSHA arrives.
BERT's unique approach to emergency planning and training uses the same technology to alleviate fear in incidents by teaching civilians how to care for themselves until first responders arrive, and return to normal business operations as soon as possible after they leave.
The BERT team is already represented by retired police, fire,  Air Force, Navy and Marine veterans all led by a Coast Guard Veteran.  We are pleased to welcome Denton Knapp to our team and know that his skills will serve our clients well.
Vlad Anderson | USMC -Vet| Peace Officer – Retired
During his 36 years as a Police Officer and United States Marine, Mr. Anderson has had a number of assignments:  While serving in the U.S military, he worked on military installations, both on the West Coast and the Pacific Rim, where he had the responsibility for safeguarding installations and sensitive military resources. He attended schools to implement proper responses and protocols to a number of situations. Mr. Anderson, subsequently, applied some of the same strategies from his military service to the work as a police officer. 
He was eventually assigned as a School Resource Officer, where he was directed to safeguard the communities most precious resource; children attending the school campuses. In order to do so, he fined-tuned his skill set and became well versed in the implementation of safety procedures and best practices on school campuses.  For over one and a half decades he was responsible for formulating strategies and practices to enhance school climate, while establishing protective postures for the protection of all those onsite.  He participated as a member of the California School-Law Enforcement Partnership, Terrorist Liaison Officer program, as a safe school presenter, through the Orange County Department of Education, he regularly presented on the implementation of safety standards. 
Mr. Anderson's duties consist of but are not limited to ensuring proper training, coordination, implementing a safety program in accordance with federal, state and local requirements. He has ensure all staff members, parents and students are confident on the measures implemented on campuses and feel the environment instills growth.
Mr. Anderson has participated on a number of panel discussion groups and addressed an array of issues impacting student's success.  After joining the private sector, he has consulted on a number of safety projects, offering his expert testimony and has been a key contributor in the implementation of safety standards. He is highly regarded and respected.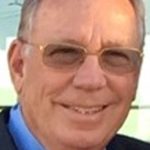 Richard L. Winegar, Corporate Emergency Preparedness | VPP, IIPP & BEAP Specialist
With over 40-years experience as Project Director, Project Manager and/or Project Engineer with Bechtel Corporation, Parsons International, Fluor Corporation, Worley Parsons, Dyno Nobel, Ivanhoe Energy Inc., as well as with both Aramco and Saudi Aramco, I have been in charge of billion-dollar projects, both overseas and domestic.  Besides building brand new facilities for major oil and chemical companies in the production of natural gas, crude oil, gas-to-liquid and nitric acid plants, I also handled the revamping, debottlenecking and modernization of refineries, gas plants, and gas booster stations.
Implementing the OSHA Voluntary Protection Program (VPP) and Emergency Action Plan (EAP) were required due to the strategic location of the facilities as well as the volatility and inestimable value of the products being produced. It was necessary to prove to governmental agencies that not only their investments but their employees and visitors were all well protected (this was done through the use of the "Gap Analysis" process). Overseeing the safeguards for the companies listed above, I developed extensive plans, managed the training, implemented emergency preparedness drills, conducted in-house safety team meetings and tested employee knowledge (both verbal and written) of good safety practices in the eventuality of either acts of terrorism or accidental release of hazardous materials so that all employees and visitors understand and anticipate what is required of them prior to the occurrence of an adversarial situation.  This assures good safety practices in order to ensure "ZERO HARM".
______________
Russell Levy, Esq., Safety Adviser/Trainer
Carlo Nicastro, MD, Medical Ops Adviser/Trainer
David McGregor, CEOP, Caribbean Operations/Trainer
Katie Cunningham, CEOC, Youth Initiative
Fran Hanley, Administrator
Vlad Anderson, PD Adviser/Trainer
Roy Goodwin, OCFA-Ret, Fire Training Adviser/Trainer
Craig Casey, OCFA-Ret, Fire Training Adviser/Trainer
Shannon Morris, Transcription
Bill Lohman, CEOP, Insurance Adviser
David Ihrig, Video talent/production
Ursula Walsh, Volunteer Emergency Planning Adviser
____________
Titan HST – Computer App
IWByte.com – Website Management
OMNEtech – Kurt Heitman – Tech-Soup administration/software engineer
Abatix Corporation – Equipment
Legends Environmental –CNA Insurance
ACAC.org – Professional Credentials