In one hour from right this minute, this, and so much more, could be operational in your entire organization. Another day would not pass without a complete emergency/safety program in place.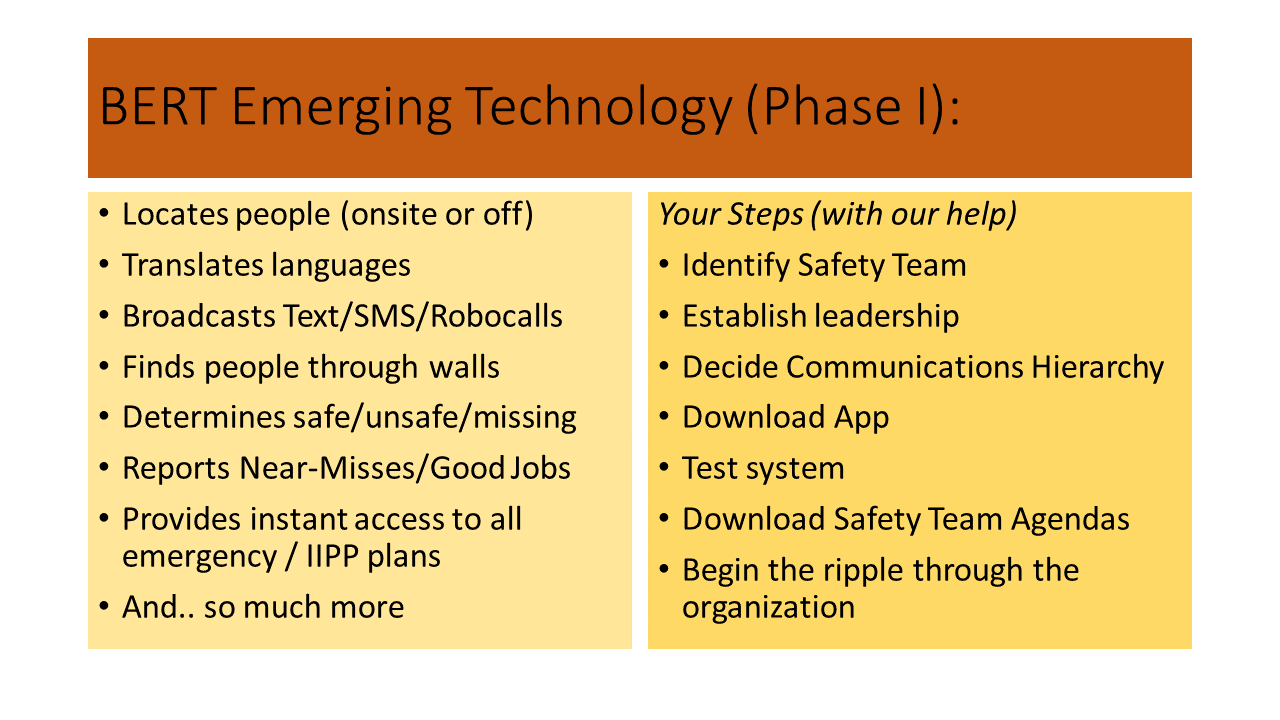 DIG DEEPER
FACILITY MANAGEMENT inside a Municipality or Public Agency
In a systemic emergency such as a earthquake, hurricane, fire, or flood, first responder resources will quickly be taxed to their limits.
BERT organizational principals teach several practical responses to an emergency, such as organization and deployment of large scale employee resources, using buddy systems to protect their own safety during incidents, and practical application strategies for documenting situation and resource status for proper transition to First Responders when they arrive.
Proper documentation is taught as critical for potential reimbursement or relief aid post-incident.
Those agencies that have chosen to not only prepare properly with an understanding of what an emergency looks and feels like from within, are those that have made the paradigm shift in thought to be able to react to a dynamic situation, and will recover more quickly.  Fewer losses will result in a faster return to public service.
NEXT?   email info@bertinc.org  or call 714/838-2923 for more information.