"The Cal/OSHA Emergency Action Plan standard (§ 3220) sets minimum requirements for what the Plan should include when a workplace has an emergency action plan. Employers with more than 10 employees must have such a plan in writing."
"What is an Emergency?
An emergency is a sudden unforeseen crisis, usually involving danger, which calls for immediate action.
It is a situation that can directly or indirectly affect a single employee, an entire workplace, or impact a
whole community. Emergencies can happen before, during or after work hours and be caused by a range
of events and hazards involving both nature and people."        <Cal/OSHA Title 8, section 3220>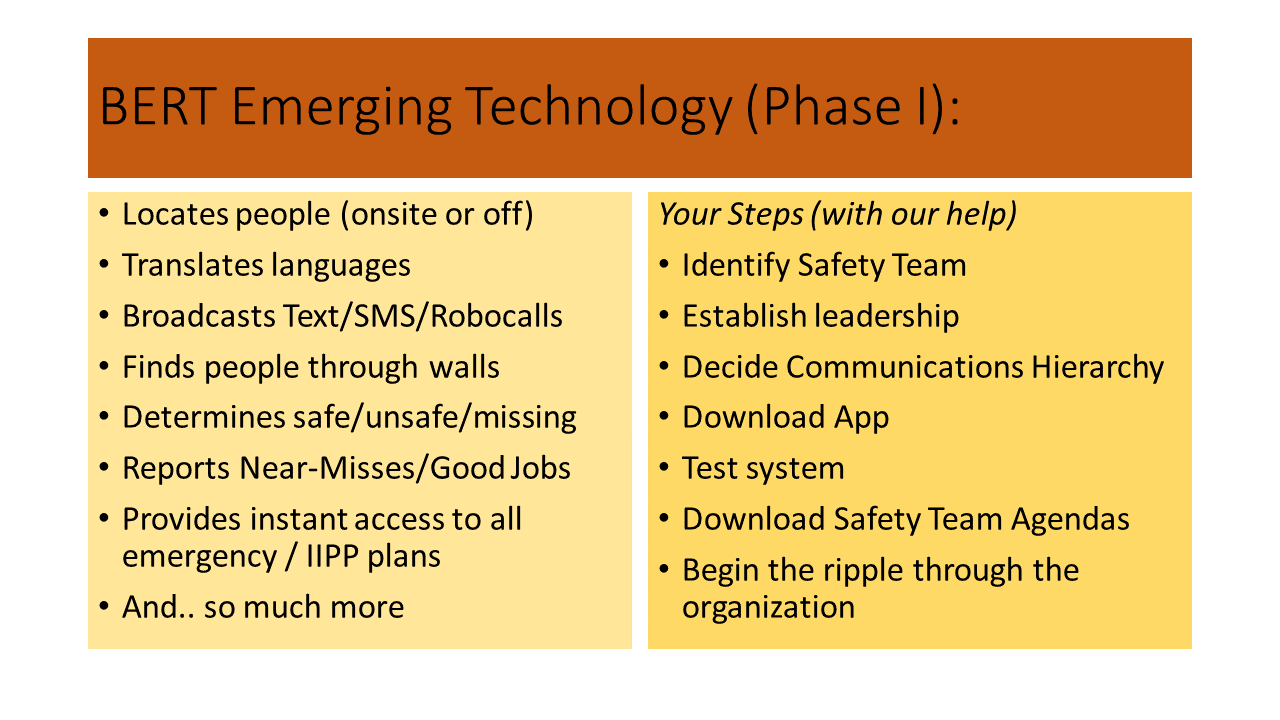 DIG DEEPER
FACILITY MANAGEMENT
In a systemic emergency such as a earthquake, hurricane, fire, or flood, first responder resources will quickly be taxed to their limits.
BERT organizational principals teach several practical responses to an emergency, such as organization and deployment of large scale employee resources, using buddy systems to protect their own safety during incidents, and practical application strategies for documenting situation and resource status for proper transition to First Responders when they arrive.
Proper documentation is taught as critical for potential reimbursement or relief aid post-incident.
Those agencies that have chosen to not only prepare properly with an understanding of what an emergency looks and feels like from within, are those that have made the paradigm shift in thought to be able to react to a dynamic situation, and will recover more quickly.  Fewer losses will result in a faster return to public service.
NEXT?   email info@bertinc.org  or call 714/838-2923 for more information.