We train Safety Teams to Comply with OSHA Mandates
All BERT programs are offered in-person, online, or in a hybrid format, tailored to best meet your needs
Note: Addressing Pandemics (COVID) has been incorporated into all programs
BERT'S CAPABILITY STATEMENT
Integrity · Competency · Respect · Dedication
Download full-color printable PDF of this document
We write tailored policies & procedures and develop & train safety teams for an organization. Our mission is to reduce injuries and incidents, streamline the OSHA and FEMA safety mandates and help further develop a culture of safety in the workplace. BERT offers a tailored curriculum that meets your specific needs. It is a Service-Disabled Veteran Business Enterprise (DVBE) and is nationally certified by the American Council for Accredited Certification (ACAC.org).
DEVELOP
Culture of safety
Policies & procedures (write & review)
Proper documentation
Survey/include management & staff
Scope of safety team
GAP/Worksite analysis & correction
Identify/resolve weaknesses
TRAIN
Train the trainer
Conduct safety & health training sessions
Test/assess retention
Texts & Tools
Integrate mandates into operations
DIFFERENTIATORS:
No 3-ring binder on the shelf. BERT is an ACTION based program for handling anything from a "Near-Miss" or "Good Save" to a catastrophic emergency.
Effective implementation for everyone from C-suite executives to new-hires and in- cludes all stakeholders; owners, employees, temp employees, subcontractors (multi- employers), and unions.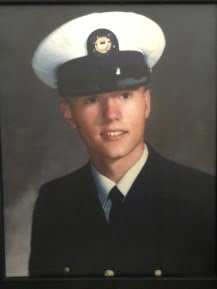 BERT Developer / Team Leader
PAST CLIENTS: Orange County Waste and Recycling – Waste Management, Irvine – Anguilla Caribbean Island – Public agencies – Commercial businesses – Non-profit organizations – Senior residential and healthcare facilities
Live & Online WORKSHOPS / SERVICES
These are progressive or stand-alone tailored to your business
WHERE DO WE START?
DIRECT OPERATIONAL BENEFITS
ADVANCED SERVICES
CREDENTIALS
Established: 9/11/2008 • Corporate EIN #91-2120506
Community Emergency Management, Inc. dba BERT – Emergency Operations Management
SB/DVBE # 2003448 • DUNS: 178872029
NAICS: 541610 – 611430 – 541612
CONTACT INFO
(714) 838-2923 / (844) 808-3834
145 S Olive St. Orange, CA 92866